Casebook has always emphasized working directly with practitioners when developing our platform. When we embarked on developing cb: Engage, we came to the drawing board with a research-focused approach. In recent interviews with practitioners, a recurring challenge mentioned was the difficulty or annoyance of toggling between different software programs, the potential pitfalls that presents, and how it's frustrating to switch gears to work on one case or record.
A trend highlighted in multiple stakeholder interviews was how a user might go to one software for forms that need to be filled out or attached, switch to another software to write notes, and sometimes even a third software to update information about clients or service providers! This all adds up to quite a bit of time toggling, increases the possibility for errors, and is inefficient.
When it comes to software buying, we've seen the pendulum swing back and forth between extremes: generalist vs. specialist, mobile browser-based or mobile native, all-in-one packages, or task-focused software. The last one, buying task-focused software for any industry, is currently a trend I see in human services. It is common to see small bits of software for things such as:
Software for forms
Software for note-taking
Software for calendaring and prioritization of tasks
CRM software for identifying people and contacts
Workers are already overwhelmed by the amount of documentation they are required to complete for each case and the need to switch from one application to another to manage multiple cases. These interdependencies from various software applications can often lead to dangerous security gaps, increases in human errors, data sync irregularities, the need for revisions - not to mention dealing with the user experience and customer support from varying software suppliers.
In the interest of making small wins by purchasing software to handle one small part of the case management process, leaders risk increasing headaches that social workers experience.Casebook designed software that simplifies how social services work by aggregating and organizing information that matches the way that practitioners need it.
Casebook's case management software, cb Engage, brings together the many pieces of information that make up a case in a purpose-built platform for how human and social services professionals actually work.
Participants on the case, including their demographic information and their history with the customer agency.

Intuitive dashboard that keeps track of progress, notifications, meetings and high-priority events.

Documentation (forms and documents) related to the case.

Goals for the participants and progress tracking.

clients can be enrolled in multiple services and tracked from a single source.

Notes about status, contacts or meetings about the case can be readily captured on any device.

Automated chronologically organized summary of events within cases.

Customizable workflows integrated within the platform make an automatic and paperless process possible.
Information is aggregated and available to the team in one place for a holistic view and available in real-time. Assuming the proper security protocols, this information can be accessed and updated wherever the worker is located.
With cb Engage, users can perform more work on their case, create and edit their forms, take notes, update goals, and enter information about people involved. These features allow workers to spend more time learning about their case participants' stories, taking appropriate action, and seeing the whole context instead of learning different software packages.
---
If you're interested to see these capabilities together in action
contact our team

to set up a demo.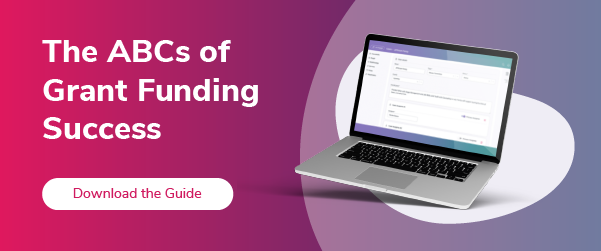 Discover the Transformative Power Casebook Can Provide to Your Organization