Of all the software platforms you can use for human services, one stands out as an ideal solution for organizations that fill this pressing need: Casebook.

Now available in most of Canada, Casebook is the first and only pure software-as-a-service (SaaS) platform for human services. Case managers, social workers, and other workers who are on the go in the Great White North can now manage their caseloads, service referrals, and client relationships with ease from any device, anywhere.
Software Built Precisely for Human Service
The refreshing news has been met with excitement and hope among communities from St. John's to the Yukon. Created by our team at Casebook PBC, the configurable software is designed for nonprofits, private and public agencies, and other bodies like the First Nations that work to serve the most vulnerable among us during times of need.

Casebook is not like the other software that's often deployed for this purpose. Its unique data model and interfaces are crafted specifically for the wide field of human services, and in particular:
Child welfare and foster care
Social services
Case management
Community services
Victim services and advocacy
Homeless services
The effects of placing an intuitive and accessible software in the hands of dedicated professionals have been profound. Our secure, multi-tenant cloud-based SaaS solution supports critical operations like call-center services and domestic violence programs, promoting closer collaboration and driving operational efficiencies within organizations of all sizes. The resulting boost in productivity has enabled these professionals to better carry out their organizations' missions.
Energizing Human Services in Canada
Casebook provides a single data source for users, streamlining communications and workflows especially for organizations with workers in the field. The industry-leading platform is accessible from any mobile device, providing ongoing updates to the security controls needed for safe and easy compliance with the Personal Information Protection and Electronic Documents Act (PIPEDA). It also offers valuable analytics and user-friendly reporting features that help these organizations find greater success with their fundraising efforts.

Included with Casebook is a suite of handy tools to equip human services organizations for success, such as:
Online courses for educating users about platform functions
An extensive knowledge base to access information quickly
Instructional videos that are recorded or live for user convenience
Friendly technical support for those who need ongoing assistance
Regular training sessions to build and maintain expertise among users
Casebook PBC's ongoing efforts afford us direct access to the latest research and thought leadership regarding best practices, policy, and changes in human services and child welfare. As our company continues to evolve, we are proud of attracting and retaining top talent across highly specialized disciplines, all of whom uphold our values and mission to provide person-centric and purpose-built software.

With the expansion of our platform's availability into Canada and beyond, we look forward to being of even greater value to the committed helpers who work on and off the front lines of human services everywhere.

To learn more about Casebook and how it's making a difference in Canada and the rest of the world, reach out to our team today.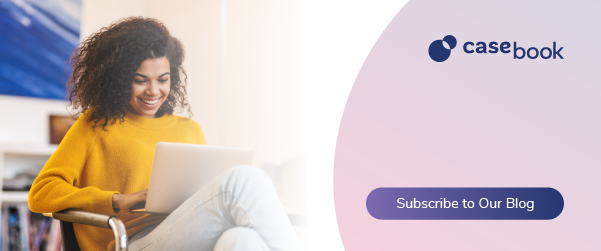 #canada #humanservicessoftware #softwarefornonprofit #techforgood #tech4good #nonprofitsoftware #casemanagementsoftware #productivitysoftware #datamanagement
Discover the Transformative Power Casebook Can Provide to Your Organization