So, how do we build trust? You build trust by ensuring that you're following through on your commitments and promises to funders. This is partly why the engagement phase is so important, each follow-up, touch point engagement moment underline commitments and builds trust.
As you're moving through the initial cultivation process or renewal phase, funders will often be interested in your current accomplishments and what you intend to do if awarded funding. This is where deliverables come in as central to communicating and building to trust with donors. Simply put, deliverables are goods or services produced as a result of a project that is intended to be delivered. These goals need to be concrete but they almost must be within the organizations field of interest and realistic to their giving patterns.
Field of Interest is what it sounds like! —the scopes of work funders are interested in funding, usually defined in categories like Health Care, Technology Innovation, Youth, Families, etc. Sometimes these fields of interest have sub-categories and fancy titles such as Equity in Hospitals or Future of Work(ers).
However, an institution's giving pattern shows how large, frequent, and the scale of the investment funders make within those sections. A funder can distribute funds across multiple fields of interest, but how deeply (such as 85% of their giving going towards Healthy Children & Family v. Research) and how much (1M average grants v. 10K) is the structure of their giving pattern.
Keep this in mind as you think about your engagement and trust-building with funder—the field of interest and potential giving request should all be aligned with the scope of work you're proposing. Best practices teach us that deliverables need to follow a specific format —SMARTIE—to articulate that they are equitable, tangible, and actionable actions. SMARTIE goals often resonate best with program officers as you work to convey your organization's trustworthiness.
When creating outcomes for your work, use the below prompts to determine if the deliverable is a SMARTIE goal?
Strategic - Is the deliverable consistent with our priorities?
Measurable - Can you quantitatively or qualitatively measure it?
Ambitious - Does the deliverable meaningfully progress our work?
Realistic - Can the deliverable be achieved with a set amount of resources and time?
Time-bound - Is it tied to a specific date/time?
Inclusive - Does the deliverable afford power to those who are marginalized?
Equitable - Does the deliverable address systemic injustice?
Of special note, it is easier to write a grant proposal when you have deliverables to frame it around. Having clear deliverables ahead of moving into the cultivation phase also makes it easier to answer funders' questions during meetings. Deliverables are a roadmap for not just the funder but also for you.
When executive leadership, development teams and program staff are co-developing deliverables it helps improve collaboration and productivity. Key to the success of grant programs and deliverables development is maintaining a solid database. Because you're reading this, your organization is likely at a stage where it has (or desires to have) multiple on-going grants and cultivation opportunities. Customer relationship management (CRM) tools are also key to keeping track of all the touch points needed to stay the course on the pathway to funding success. CRMs are cloud-based platforms that support data management.
Without an effective platform, it can be difficult to remember which deliverables are for which projects -- as well as when they are due. Effectively tracking engagement plans and deliverables in a database will likely free up time.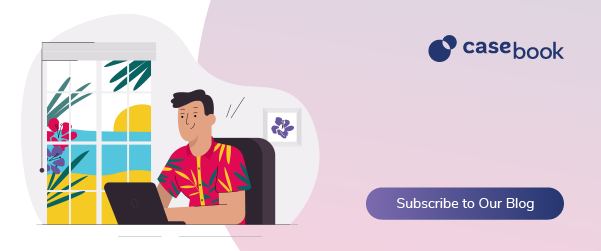 #softwareimplementation #humanservicessoftware #softwarefornonprofit #techforgood #tech4good #nonprofitsoftware #casemanagementsoftware #productivitysoftware #datamanagement
Discover the Transformative Power Casebook Can Provide to Your Organization