So far, we've reviewed watchdog sites' standards, detailing indicators for a nonprofit's success, and articulating metrics. What do all of these have in common? DATA! Ratings, program development, case-making…all are driven by a drumbeat of qualitative and quantitative data. How the public views your nonprofit matters. How you view your nonprofit matters. And how you both investigate and articulate your successes hinge on your ability to tell the story of your community and your impact trajectory based on data. Data inputted, analyzed, and how it informs your program's iteration.
Just like in preschool, gold-stars matter. But what matters more is understanding what makes your program and operations better, and thus, what translates into heightened grant competitiveness. For example, you may have a program that reaches 100 young adults a year through life skills workshops, individual/family counseling, and resource fairs. The blend of in-depth support and one-off moments ultimately builds to a holistic solution for each participant.
Some participants may grasp concepts and move towards independence through economic support and character building more quickly than other participants, however, on average you find that if an individual attends at least 5 counseling sessions, 2 resource fairs, and 3 life-skills workshops they have a higher rate of job attainment. As you evaluate, test, and grow your model, you identify that certain participants (let's say under the age of 20) are more receptive to certain workshops and you adjust the curriculum to support achievement.
Now, you're in a better position to support these young adults sustain their livelihoods. Data drives your program's growth. Data is key to your participant's success. This is similar to how foundations view the world. How does a nonprofit know what is working? How are they using data to drive their program? How does data inform how they utilize resources? What does the external data (like watchdog sites) say about the nonprofit's success and impact?
Being able to articulate the evidence-based backing of your strategy supports your ratings on evaluation sites and ultimately translates into higher competitiveness for grants. But what tools are you using? How is your organization tracking efficacy? Keeping track of participant files? Managing the evaluation of your efforts?
Tools like Casebook, are amazing because they allow for "dynamic fields" which enable you to track engagement and personalize reporting requirements. Dynamic Fields allow you to enter and compare unique data sets that may be specific to your organization, and the configurability is important because it allows users to really understand and tell a data-driven, responsive story beyond just a suite of generic data sets.
Learn more about cb Engage, offered as part of Casebook—a key case management application that integrates data collection and distribution all via a remote platform. Think about how to pull, and display meaningful data. How many clients are applying to your program? How are you determining and adjusting eligibility? What are the key demographics in each household, beyond standard gender, race, and age? Think about what makes your population unique. What are your organization's strengths, weaknesses, opportunities, and threats (SWOT tool here) in supporting this community? Utilize the data garnered from an effective platform tool to understand the main areas for support needed, and then convey these metrics to funders, to your community, to the world!
Whatever platform you utilize, know that as you prioritize your organization's resource growth and competitiveness in the eyes of funders they will begin to prioritize you. Data isn't really magic. It's a critical tool that you can leverage to build your resources and transform your nonprofit. The power of that change, that's what's truly magical.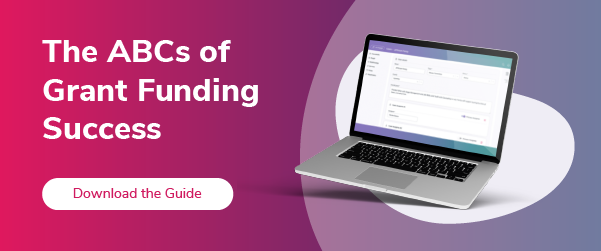 Discover the Transformative Power Casebook Can Provide to Your Organization